Development

Services
IntelGenx has more than 14 years of experience in development services across the full product lifecycle of drug development. We offer a broad spectrum of analytical and testing services in a GMP-compliant setting including raw materials testing, drug product release analytical testing, stability studies, formulation prototype development and clinical monitoring. We serve partners in several jurisdictions worldwide.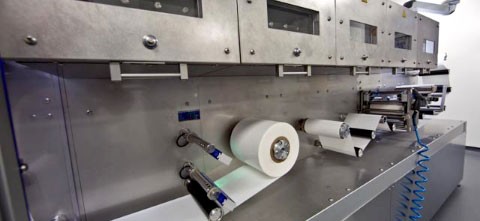 ANALYTICAL DEVELOPMENT AND TESTING
Analytical Methods
IntelGenx offer analytical method development services for compendial methods used for the development and manufacturing of the Product based on either of the following:
THE UNITED STATES
PHARMACOPEIA (THE "USP");

THE EUROPEAN
PHARMACOPEIA (THE "EP"); OR

THE JAPANESE
PHARMACOPEIA (THE "JP").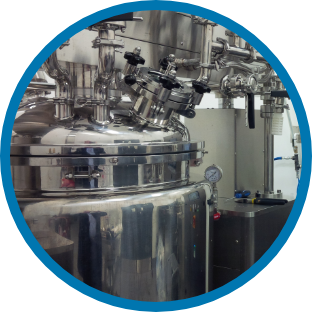 Drug Product Analytical Methods Validation
The following analytical method validation protocols and final reports will be prepared:
Assay, including identification and content uniformity;Assay, including identification and content uniformity;

Impurities or related substances;

Dissolution;

Water or residual solvent content, provided the method is Water or residual solvent content, provided the method is   featured in the compendial methods;

Preservative amount (if applicable); and

Microbial activity.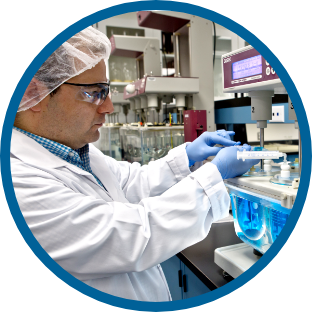 Drug product Analytical Methods Development
IntelGenx will develop the film drug product analytical methods.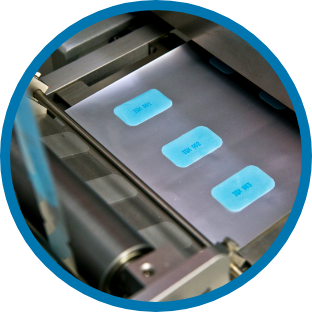 Verification of Compendial Methods
IntelGenx will verify the following API and/or film drug product compendial methods:
Assay;

Impurity; and

Residual solvent.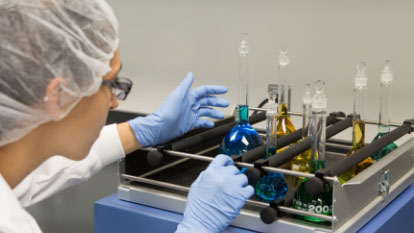 Raw Materials Testing (GMP)
IntelGenx offers full raw materials testing for our partners conducting clinical trial batch manufacturing, manufacturing registration batches and other activities in advance of commercial scale-up. Services include generating and verifying specifications, and full testing of raw materials.
IntelGenx performs a full array of analytical testing and stability studies for film drug product release, including for appearance, assays, impurities, dissolution, residual solvent or water content, uniformity, preservation amount and microbial activity.
Table 1: Pilot Batch Lots Placed on Stability
| | | | | | | | | |
| --- | --- | --- | --- | --- | --- | --- | --- | --- |
| Conditions / Time points | 0 | 1 wk | 2 wk | 3 wk | 1 mo | 2 mo | 3 mo | 6 mo |
| 25°C / 60% RH | 1 | | | | | | 1 | 1 |
| 40°C / 75% RH | | | | | | | 1 | 1 |
---
FORMULATION DEVELOPMENT (non-GMP)
IntelGenx provides early stage services for pre-GMP projects including formulation prototype, first prototype and production of pilot GCP batch of first prototype.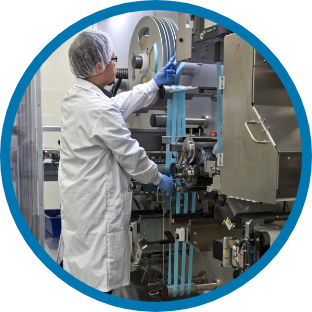 Formulation Development
IntelGenx will perform the following formulation development activities to develop a first prototype formulation:
FILM DRUG
DELIVERY SYSTEM
FORMULATION;
TASTE MASKING;
PERMEABILITY
TESTING;
SOLUBILITY
STUDY;
IN VITRO
IRRITATION STUDY;
LAB-SCALE
PROCESS
DEVELOPMENT;
PHYSICAL
CHARACTERIZATION
(E,G, ELONGATION,
FOLDING, ADHESION);
EXPERIMENTAL
STABILITY STUDY AT
50°C.

 Pilot Batch Manufacturing
IntelGenx will perform the following activities to produce a GCP pilot batch of the first prototype formulation:
Documentation generation, including specifications, batch records and protocols;
Batch manufacturing of up to five hundred (500) film drug product units as per Good Clinical Practices for phase I clinical studies – C.05.010(j) (the "GCP");
Raw materials testing (See Section 4.2.2);
Testing and release of film drug product (See Section 4.2.3); and
Stability study (See Section 4.2.4, Table 2).